Chemical & Water Storage Tanks
Coastal Technical Sales,  located near Philadelphia, PA, supplies, installs and repairs storage tanks throughout PA, NJ, DE, NY, MD, and Washington, DC. We are experts in our field, with technicians ready and able to supply your business in the chemical, municipal, power, or pharmaceutical company with all the appropriate tank-storage supplies you may need.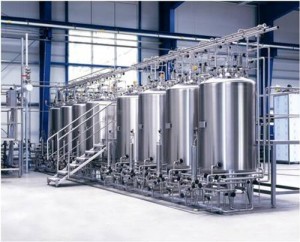 We are the go-to provider for businesses' varied tank requirements. Your unique needs depend on your industry, and Coastal Technical Sales prides itself on knowing how to provide tanks, piping, valves, pumps and containment coating to match the exact specifications and regulations required for your work. Our services include installation and repair.
We supply polyethylene, polypropylene, fiberglass, dual laminate, steel, stainless steel and other alloy tanks. We have engineers on staff to help you select the appropriate tank material.
For all of your purchase, installation and repair needs give us a call, visit our website or come to our location in Montgomeryville, PA. We promise all of our customers the highest quality in both service and product, and are dedicated to ensuring that your installation or repair is completed to total satisfaction. Our technicians are frequently trained in both the most up-to-date information on our industry as well as how to provide the best possible customer service.
Below is a partial listing of the Tank Manufactures we sell:
Poly Processing Company
High Density Cross-Linked Polyethylene Tanks
Edwards Fiberglass and Design Tanks
Fiberglass and Dual Laminate Tanks
RTP-1 Certified
NSF-61 Certified
Houston Polytank
Poly Propylene and HDPE Tanks, up to 50,000 gallons
Bendel Tank & Heat Exchanger
ASME Pressure Vessels in Special Alloys, Stainless Steel and Carbon Steel Tanks
Highland Tank
Single and Double Walled, Above and Below Ground Metal Tanks
Single and Double Walled Above and Below Ground Steel Storage Tanks.
Fire Protection Tanks, Chlorine Contact Tanks, Rain Harvesting Systems, Water Tanks
DenHartog/Ace Roto-Mold
High Density Linear Polyethylene Tanks
Edlon
Fluoropolymer Lined/Coated Vessels and Scrubbers
Coastal Technical Sales Inc.